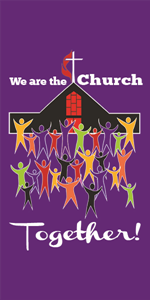 The youth group will start meeting this Wednesday from
5 – 6:30 p.m. for grades 6-12. We will be wearing masks
& social distancing.
ALL SAINTS SERVICE
We will be remembering our members, friends & family during the worship service this Sunday. Let Nina know if you have someone you want to remember that has passed away since October 2019. We will remember Frank McClellan & Opal Muscalino in Lexa & Jane Glass, John Armstrong, Peggy Catlett, Marvin Odle, Bobbie Russell, Alma Sjurset, Bobby Turner, Tray Wallace, Jimmy Woodyard, our service men & women & others.
Your gift allows us to share the good news!