Click here to meet the Pastor
Our mission is empowering the generations to serve Christ
Palm Sunday
The Lord Needs Them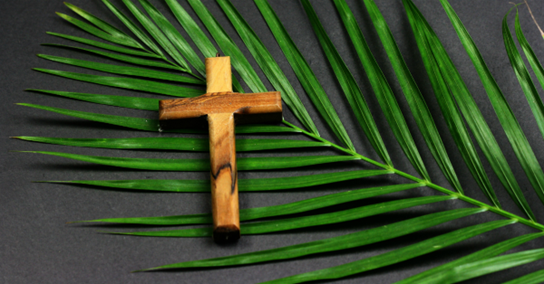 This account of Jesus' triumphal entry mentions no palm branches. The story of Jesus riding into the city amid cheering crowds is common to all four gospels. Jesus enters in a swirl of messianic expectations that he has no intention of fulfilling. These expectations were many and diverse, embracing, in some cases, the violent overthrow of Rome's occupation forces and collaborators. A communal aspect of this event reveals the uncommon courage of ordinary folk who have experienced a presence so powerful, compelling message, and love so complete that they transgress the boundaries of religious and civil acceptability. The crowd functions as a character in Matthew, disciples en mass. We must not miss the fact that the procession begins at the Mount of Olives, where the Messiah is supposed to appear. Mathew's Greek conveys the decisive word that means shaken or trembling regarding the atmosphere in Jerusalem. Hosanna is one of those rare Aramaic words that only appear in the gospels and only in reference to the entry into Jerusalem. It literally means "save" or "help", I pray.
Sunday School is at 9 AM
Morning Worship is at 10 AM
Your gift allows us to share the good news!
Join us Live on Facebookat Marvell United Methodist Church at 10 am.
WOW and Youth
WOW or Youth will meet this Wednesday.